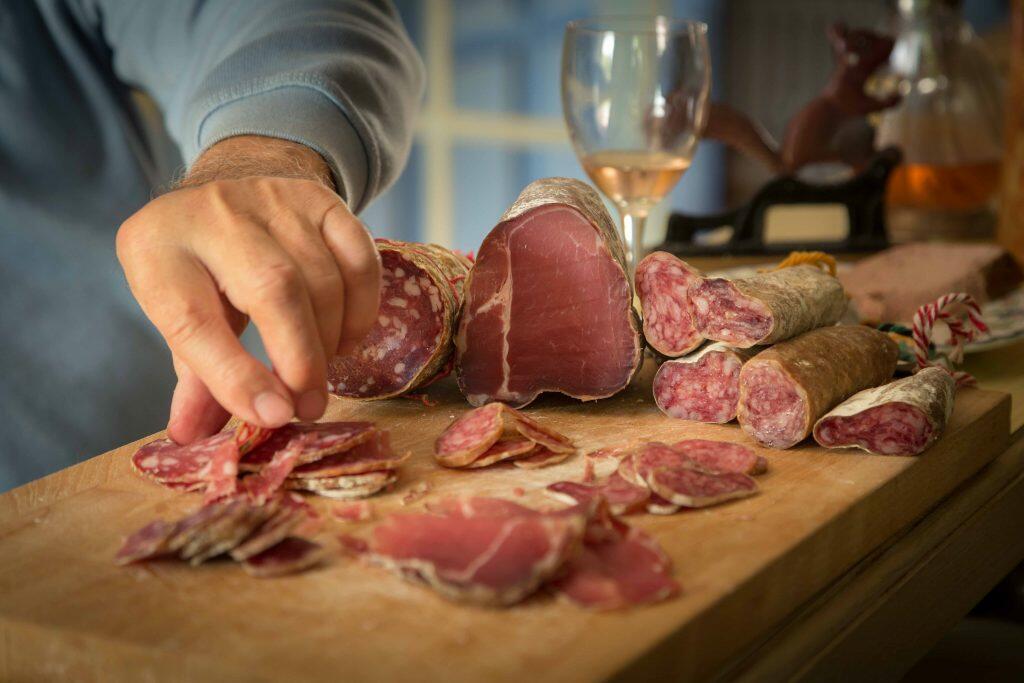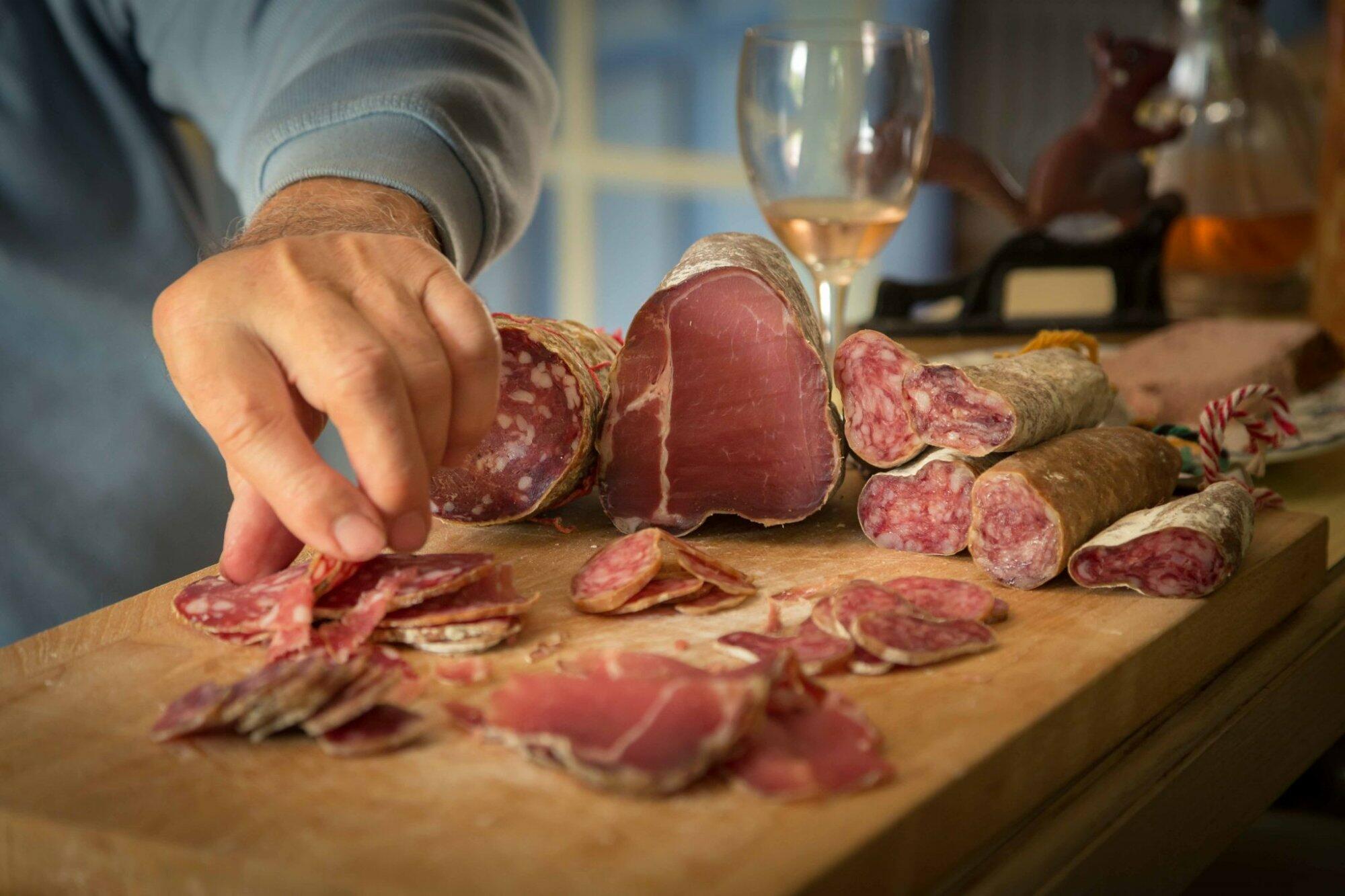 How to Cure Meat Safely with Pink Salt & Curing Salt
Curing meat is a method of preserving which has been used for centuries. In essence, it involves the removal of moisture with the aim of preventing the growth of microorganisms which would otherwise lead to the meat spoiling and thus preserving its shelf life.
Salt is used in the curing of meats and works by drawing out the moisture from the meat through the process of osmosis. This kills and inhibits the growth and activity of any harmful bacteria whilst also giving added flavour. The dryer the meat, the longer it's shelf life.
When cooking, and specifically when curing, like any ingredient you use, different salts will have different effects on foods. It's crucially important you have a good understanding and know exactly what you're doing if you're going to embark on the home curing of meat, due to the potential health risks involved, which can be life threatening.
We'll be exploring the salt curing of meats within this article to provide some clarity and a wider overview on a topic that can, at first glance seem a little baffling and hopefully help to clear up a lot of common confusions.
Be aware of Botulism, Nitrates and Nitrites
Three terms it is important to have a knowledge and clear understanding of and their relative roles in the salt curing of meats.
Botulism is a rare but life-threatening condition caused by a toxin that is produced by clostridium botulism bacteria. Using salt on its own in the curing of meat poses a risk in that some bacteria, including clostridium botulism bacteria are still able to survive. Sodium nitrate and sodium nitrite however both stop the growth of the bacteria that cause botulism, hence their popularity in the curing of meats in order to avoid any harmful poisoning.
As discussed further in this article, 'curing salts' contain a combination of salt and a small amount of sodium nitrate and or sodium nitrite which help to ensure the safety of cured meat.
What is Curing Salt?
Curing Salt is exactly what it's name suggests; a 'curing salt' and not a table salt. Also known as Pink Curing Salt, Prague Powder (for reasons unknown), Pokelsalz (German name) and InstaCure.
Curing salt is toxic to humans if consumed in excess and should not be treated in the same way as regular table salt and sprinkled over your food as a seasoning. It's for this reason that the salt is dyed pink (hence the name 'pink curing salt') in order to avoid any such confusion. It is important to note though that the dose of curing salt that is present in a finished product is not high enough to cause any harm to us. Curing salt not only preserves meat but also adds a rich, meaty flavour and ensures the meat retains it's deep red colour.
Due it's potential toxicity, it is absolutely vital to closely follow a recipe and ensure the quantities of curing salt used are the correct levels.
There are two main types of curing salt with each type being used for different types of curing be it for cooked or uncooked meat. Some meats are cured over shorter periods before being cooked (eg. bacon), whilst other meats will be cured over longer periods and often eaten raw (eg. salami).
Prague Powder #1
A combination of: 1 part (6.25%) sodium nitrite + 15 parts (93.75%) sodium chloride (salt) + anti-caking elements.
Prague Powder #1 is used for the quick curing of meat over short periods of time and specifically meats that will be cooked before they are eaten. In essence it is used for all curing other than dry curing, for example for Bacon, Corned Beef, Sausages.
Prague Powder #2
A combination per pound (16oz/450g) of: 1oz (6.25%) sodium nitrite + 0.64oz (4%) sodium nitrate + 14.36oz (89.75%) chloride (salt) + anti-caking elements.
Prague Powder #2 is used mostly for dry curing, i.e for products that can be eaten without cooking, refrigeration or smoke eg. Prosciutto, Serrano Ham, Salami.
With the addition of sodium nitrate, Prague Powder #2 has a stronger preserving power than Prague Powder #1 and thus lasts longer in foods. It is for this reason that it is used for curing meats over longer periods of time.
What are the Benefits of Curing Salt
Although curing salt isn't exactly packed with nutrients, there are benefits to its use:
Preventing Botulism
Curing salts stop the activity of the clostridium botulism bacteria. The salt not only draws water out of the meat but also out of the cells of any bacteria contained within the meat, thus killing it and preventing it's growth.
Sodium Content
Not just for adding flavour, sodium is also an essential mineral for us humans in helping to control the fluids in the body as well as our nerve balance and muscle function.
Subscribe to the Newsletter:
Alternative Salt Curing Options
While curing salts are clearly effective for the safe preservation of meats by killing any potentially dangerous food-borne bacteria, there are other alternatives you can consider.
Saltpeter/Saltpetre
Also known as 'Chinese Salt' or 'Chinese Snow', Saltpeter is more commonly known as potassium nitrate. It works in the same way as curing salt by drawing out moisture via osmosis from meats as well as moisture from any potentially harmful bacteria inside the meat which in turn kills them. Saltpetre can be used as a substitute to Prague Powder #1, i.e. for meat that will be cooked after the curing process.
Sea Salt
You can use Sea Salt as a substitute for both types of Curing Salts; Prague Powder #1 and Prague Powder #2. When using sea salt for meat curing, take note that the resulting cured meats will not have the same pink colour you would expect to see when using curing salts but the resulting flavour will be similar.
Many experts will recommend using non-iodized salt due to the somewhat undesirable taste that the iodine can give to cured meats. That isn't to say iodized salt cannot be used but you have been warned.
Kosher Salt
The draw of kosher salt is that it tends to be non-iodized and as we've mentioned, this is preferable when curing meat to avoid the unpleasant taste that iodine can impart.
Himalayan Pink Salt
It is understandable why Pink Curing Salt might be confused with Himalayan Pink Salt. The clue however is in the name in that Pink Curing Salt is used specifically for the curing of meats whereas Himalayan Pink Salt is used as a seasoning during cooking or for a finished dish. Himalayan Pink Salt is naturally pink in colour whereas Pink Curing Salt as we have touched on already, is purposely dyed pink, due to its harmful effects (in high doses) so that it is not confused with normal table salt.
Treat Himalayan Pink Salt as you would normal rock salt or sea salt (as above) when curing.
Make Your Own Curing Salt
Add your own choice of herbs, spices or signature seasoning to any of the below mixes to further boost the flavour of your salt cure.
Prague Powder #1
Guideline Measures: 1 tsp for 5 pounds (2kg) of meat or 100g per 100 pounds (45kg) with a mix of cold water.
Mix in a bowl 1 oz of sodium nitrites + 1lb of salt (eg. table, sea, kosher, Himalayan)
Prague Powder #2
Guideline Measures: 1 tsp for 5 pounds (2kg) of meat or 100g per 100 pounds (45kg) with a mix of cold water.
Mix in a bowl 1 oz of sodium nitrites + 0.64 oz of sodium nitrate + 1lb of salt (again, of your choice)
Sweet Saltpeter Mix
A slightly sweeter cure for your meats.
Mix in a bowl: 3 oz Saltpeter + 4lbs Salt + 1 ½ lbs Sugar
The most Important thing to note
The most important thing you can take away from this article is that although nitrate-free curing is an option (i.e. curing with regular salt as opposed to specialist 'curing salt') you must be fully aware of the added risk from pathogens which would otherwise be killed off.
Please cure safely!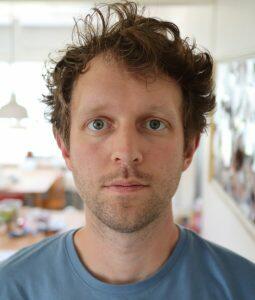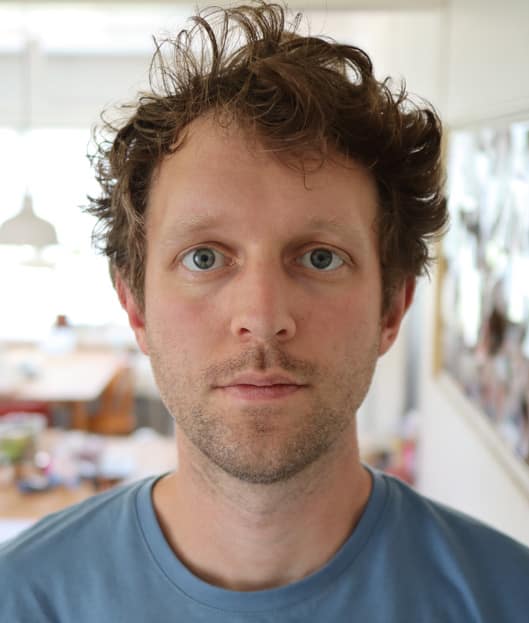 Ian Hunter - Father of three, based in Southern Sweden. Author and Co owner of Grow Zone and growing Food all winter. See my full About Page here.
Strongest Skills and Recent Pursuits:
Google Trusted Street View Photographer
360 Content
Virtual Tours
Cinematographer
Music Production
Web Design
Design
SEO - Search Engine Optimization
Links to Homepage and Social Media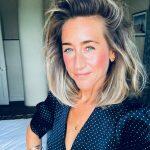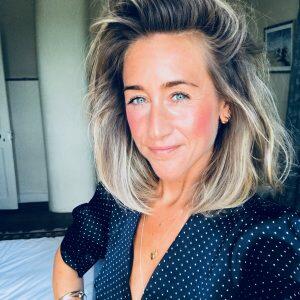 Co written with Hannah Bramley, a Private & Virtual PA and Lifestyle Management Consultant based in the UK. With a background in managing and ensuring the organisation and preparedness of others, Hannah is now a freelance Personal Lifestyle & Business Consultant, with the ability to turn her hand to any task. Self Sufficiency being just one of her new found interests since the events of early 2020. She is a fitness guru, an ardent foodie, a social media wizard and entrepreneur, with a passion and natural flare for organising, bringing people together and making things happen.