The EcoBottle 650 ml / 22 oz White water bottle by Smartshake
The Eco Bottle 650 ml / 22 oz White water bottle is a great choice for every activity in your day. Easy Eco conscious hydration.
Weight: 0.07 kg
Dimensions: 75 × 200 mm
SKU: Sma-ecobotwhite
Finding the perfect water bottle can be difficult. The Eco Bottle 650 ml / 22 oz White water bottle is the neutral choice, and will take you everywhere from the gym to the office, and out into nature.
A great size for hydration all day long, and easily fits into bottle and cup holders. Large easy grip natural cork lid from sustainable sources, and a long list of eco credentials.
Made in Sweden using 98% Sugarcane biomass waste, and in a factory using primarily renewable energy, the Eco Bottle 650 White is a part of your consumer conscious lifestyle.
Made in Sweden, the Eco bottle 650 by Smartshake is the Eco choice for your next water bottle. Made from 98% Sugarcane Biomass, and produced in a factory primarily powered by renewable energy. Smart shake has been a leader in the fitness industry for some time now, and they also have an Eco sister brand called Herobility which has a range of Eco Baby products. With this knowledge and expertise in producing Child safe products, the Eco Bottle was born.
The cork lid of the Eco Bottle comes from the bark of the cork tree. This grows primarily in the Montado Forests in Portugal. It is responsibly harvested making it a renewable resource.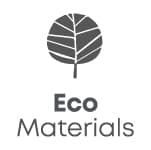 The EcoBottle 650 is composed of 98% sugarcane biomass waste with a natural cork top and is carbon negative in production. The cork for the lid comes from the bark of the cork tree, which grows primarily in the Montado forests of Portugal. Responsible harvesting makes cork a renewable resource.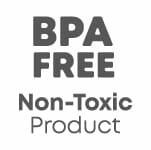 BPA or Bisphenol-A, is an estrogen-imitating chemical used in making reusable plastic products. The presence of this chemical in products made for human use has been known to cause adverse health effects. The Eco bottle 650 has none.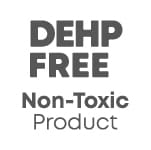 DEHP is an abbreviation of di(2-ethylhexyl) phthalate, and is added to plastic products to make them more flexible. It is a manufactured chemical.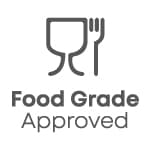 An important label for a product used to hold liquid that we drink.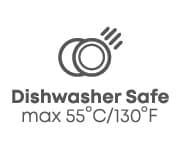 Easy to clean in the top shelf of the dishwasher. Always wash at the recommended temperature.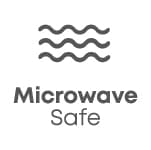 Can be used in the microwave.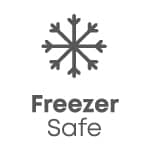 It is possible to freeze the Eco bottle 650 for an ice cold beverage.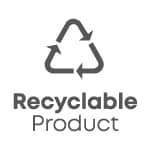 This certification is given only to products that can be collected, broken down and be made into new products after use.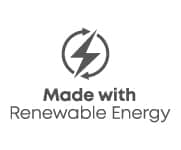 The factory where the Eco bottle 650 is made operates primarily on renewable energy.