TriPart Micro Soft Water by TA/Terra Aquatica – 1 or 5 liter
Advanced Nutrient System 5-0-1 (formerly Flora Series by GHE)
This product was previously called FloraMicro when it was produced by GHE.
1 liter or 5 litre TriPart Micro Soft Water (Original Flora Series). One part of the original 3-part advanced nutrient system for hydroponics, coco and soil.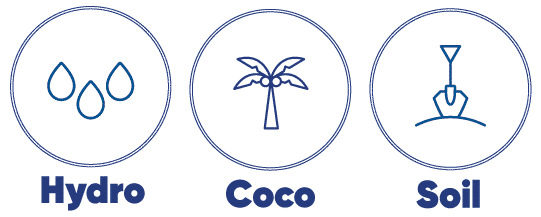 DK & FI: from 150 SEK. Free shipping from 1,249 SEK
BE, NL, DE, PL from 175 SEK. Free shipping from 1,349 SEK
Rest of Europe (excl. Iceland): from 225 SEK. Free shipping from 1,449 SEK
More details on Shipping page
TriPart® Micro
Available in Hard or Soft water composition, TriPart® Micro is the foundation of the "building- block" system, providing micro and sub-micro nutrients and some complementary macro-nutrients. Use TriPart® Micro as directed all the way through growth and bloom
This is ONE part of the TA Advanced Nutrient System called TriPart, the other two are TriPart Grow and TriPart Bloom.